OUR FAMILY OF BRANDS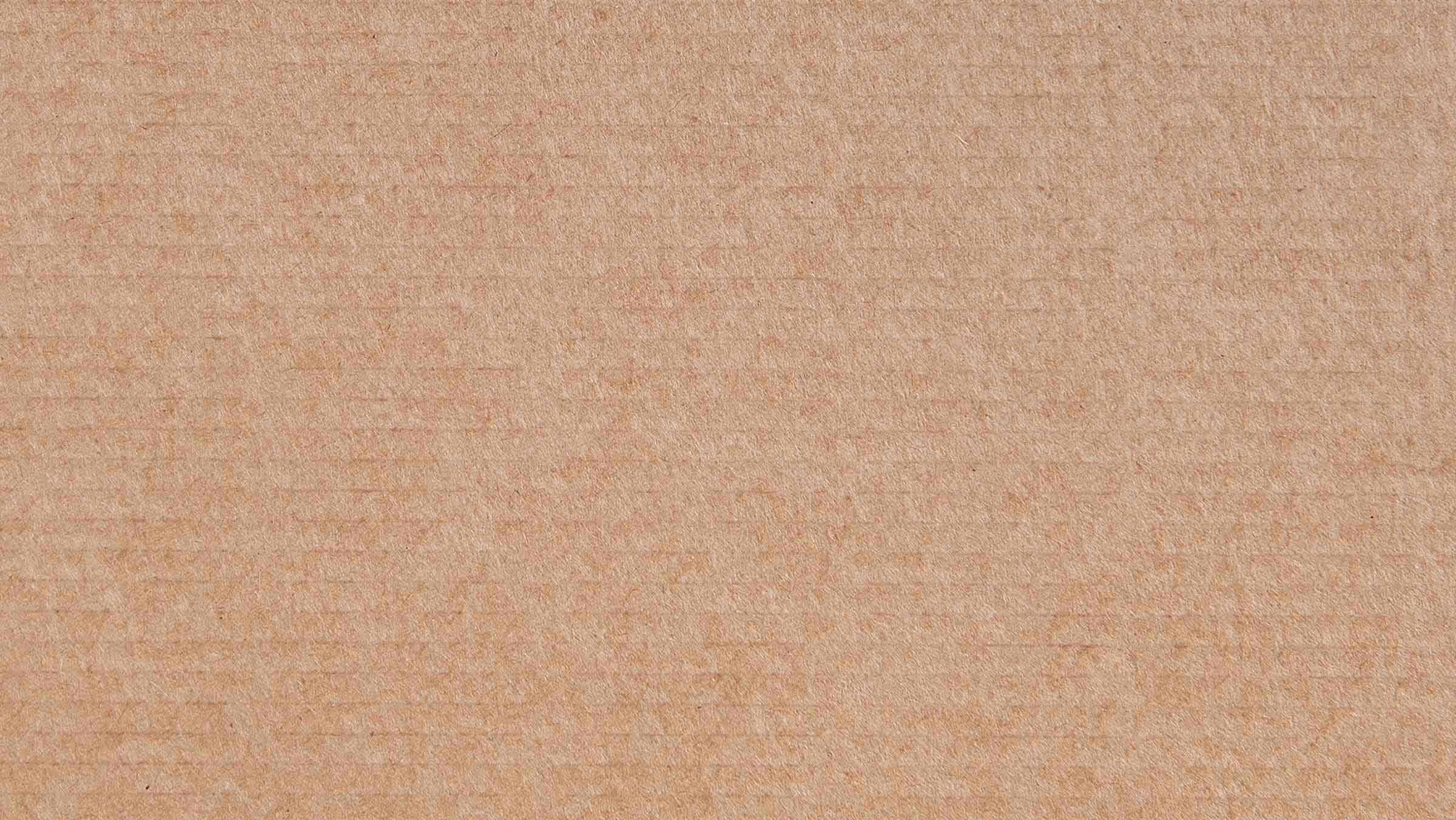 LEARN MORE ABOUT SAFETY PRODUCTS HOLDINGS GMBH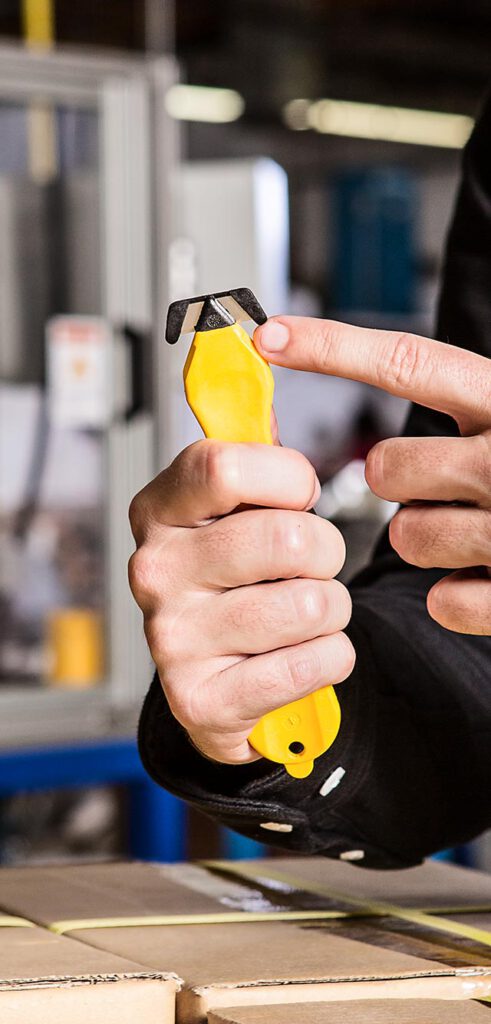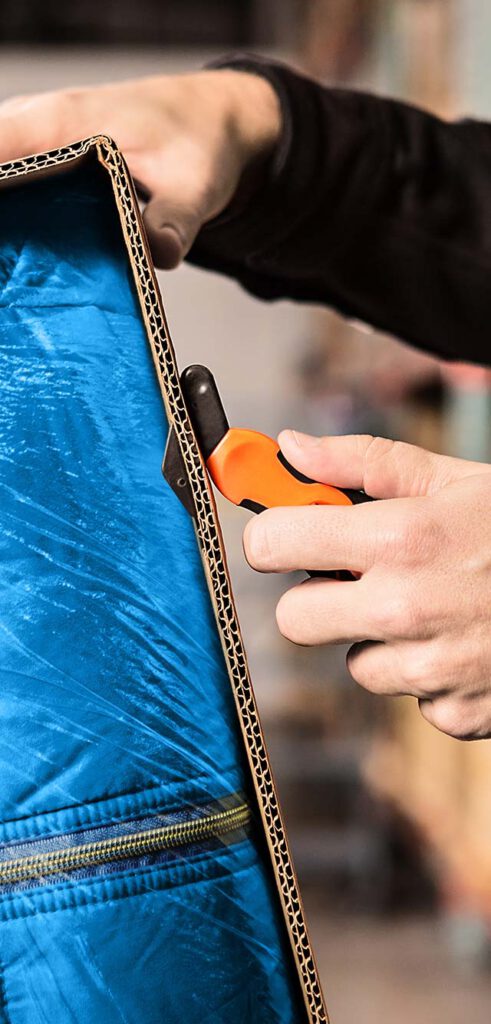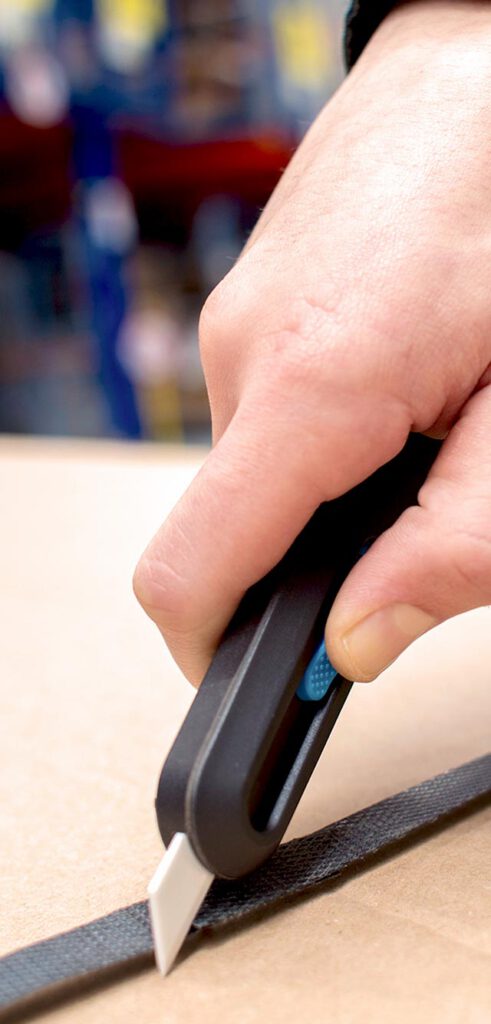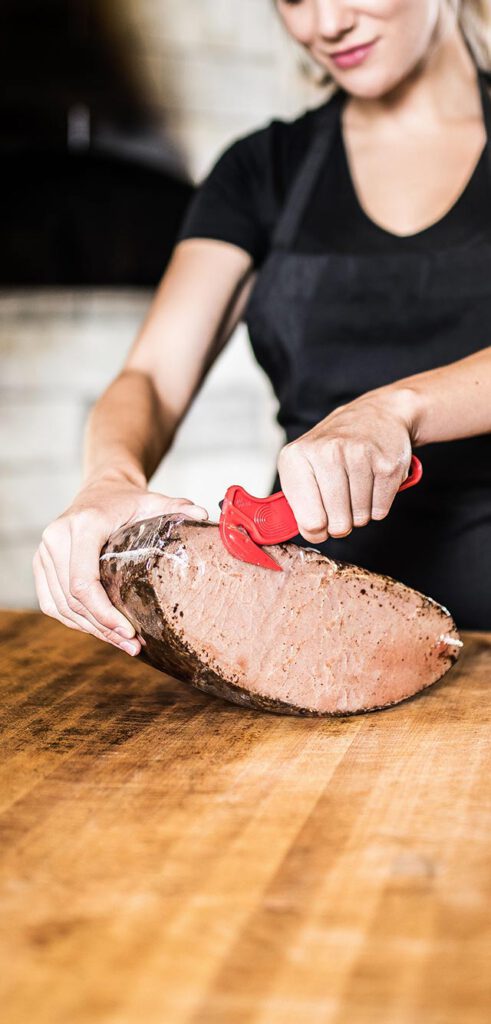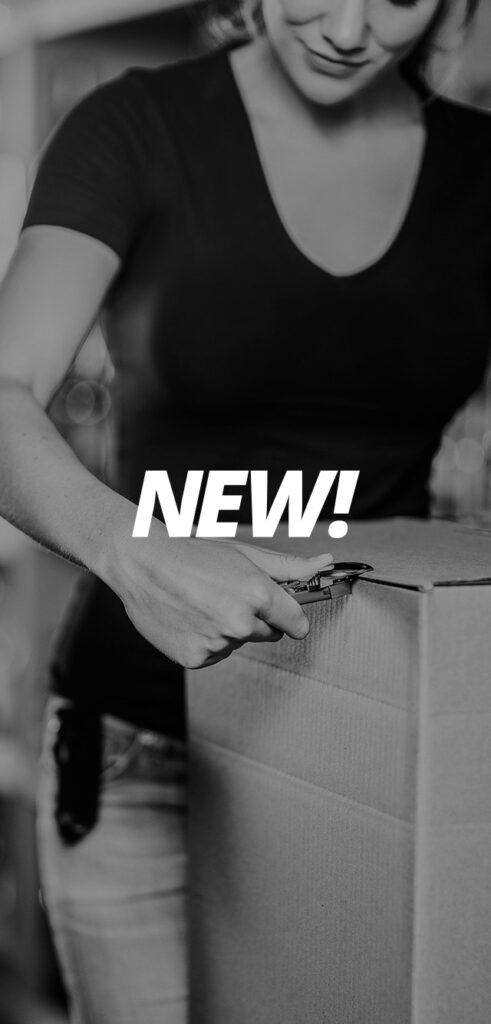 Safety Products Holdings boasts one of the world's most complete and innovative lineups of safety cutting solutions. For over 70 years we have been designing products to improve worker safety and reduce damaged merchandise. With a relentless focus on innovation, we strive to create the very best safety cutting solutions to meet almost any need.
At Safety Products Holdings we are proud to further enhance our international sales operations by now serving the markets in EMEA and APAC from our European headquarters based in Germany. We provide consultancy, on-site visits, product availability, sampling, and world class customer service. Please feel free to get in touch with us and let us help you discover how Pacific Handy Cutter and Klever Innovations can help your organization achieve your safety goals. Together we will find the right cutting solution!
For a complete range of product offerings, please visit our affiliated sites: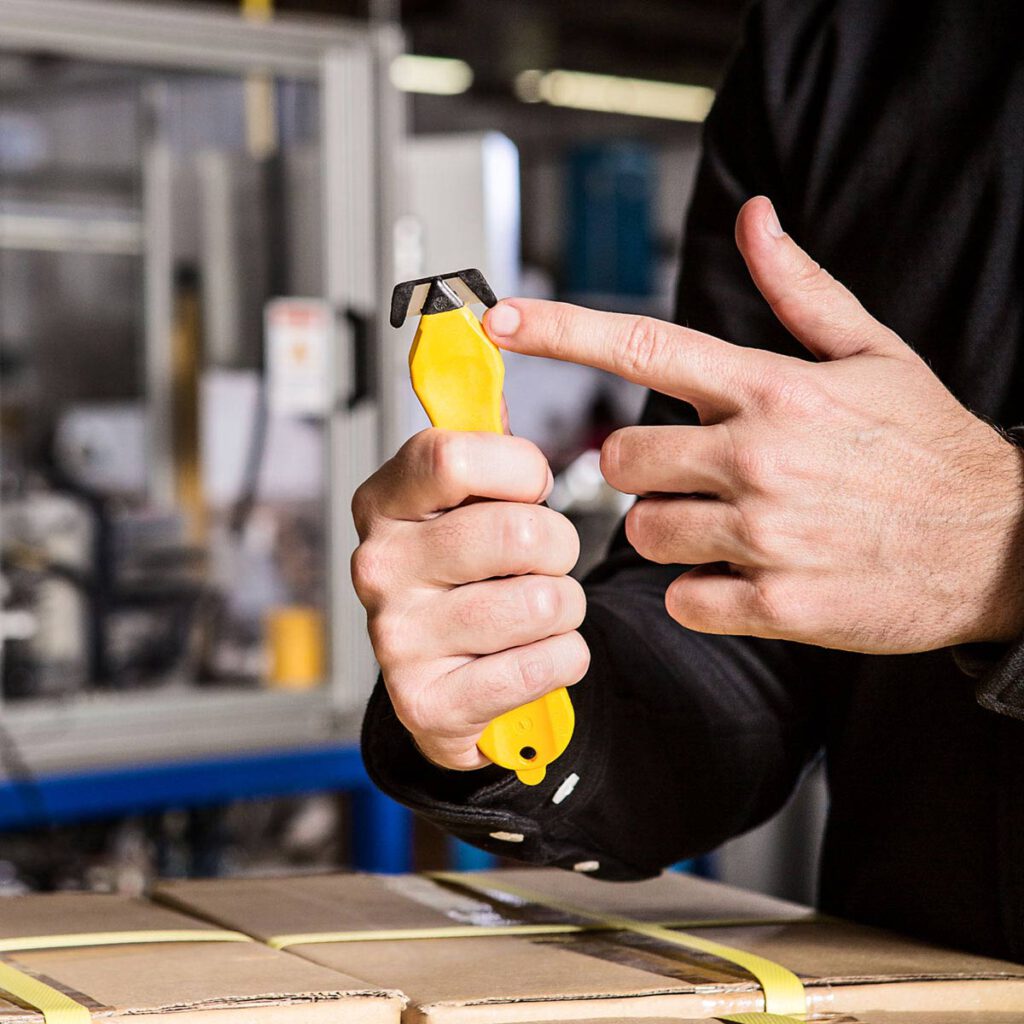 Minimize Blade Injuries
Safety is job #1. The range of innovative safety features provided by our safety knives is extensive: recessed blades, retracting safety hoods, metal safety guards, bladeless tape-splitters, auto-retracting blades, and so much more. We have the right safety knife for almost every application!
Reduce Damaged Goods
Cutting goods means cutting profits. Reducing losses from damaged goods is as simple as choosing the right knife for your unique cutting environment!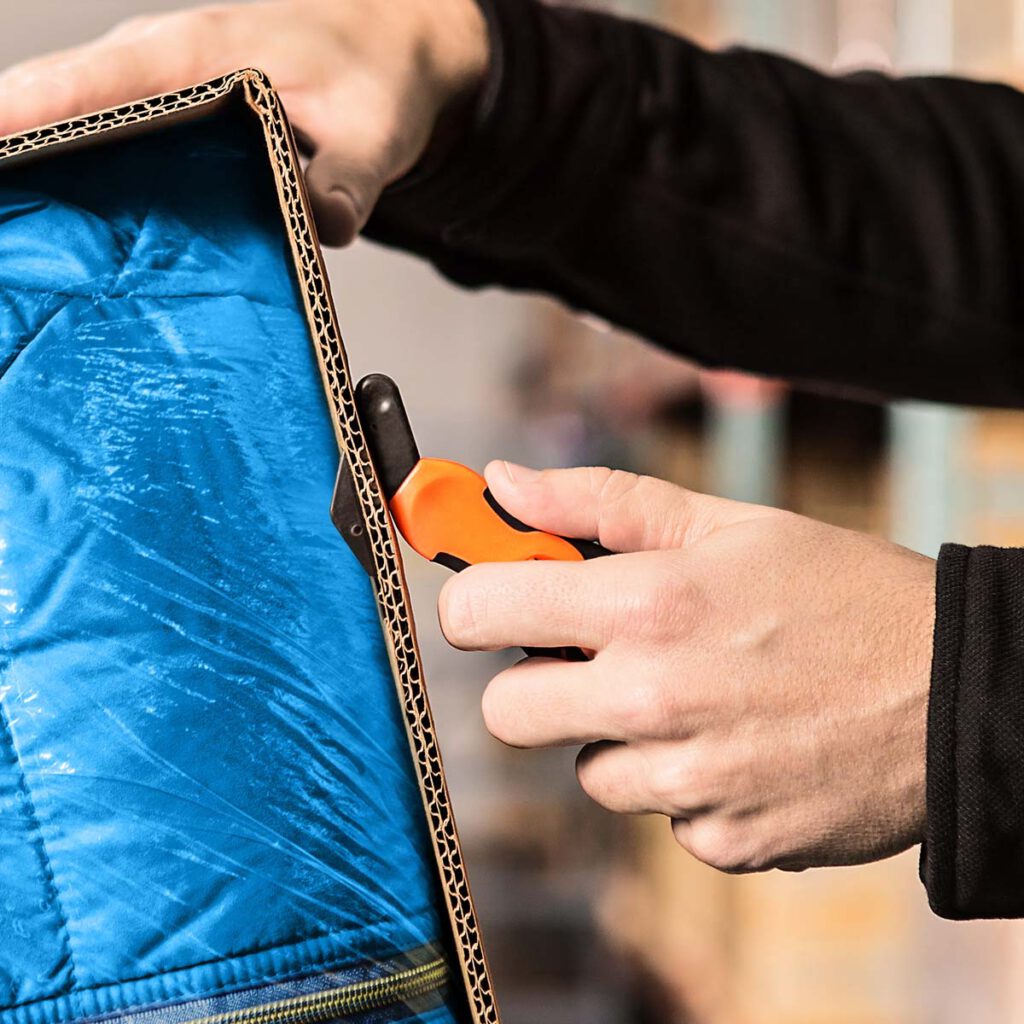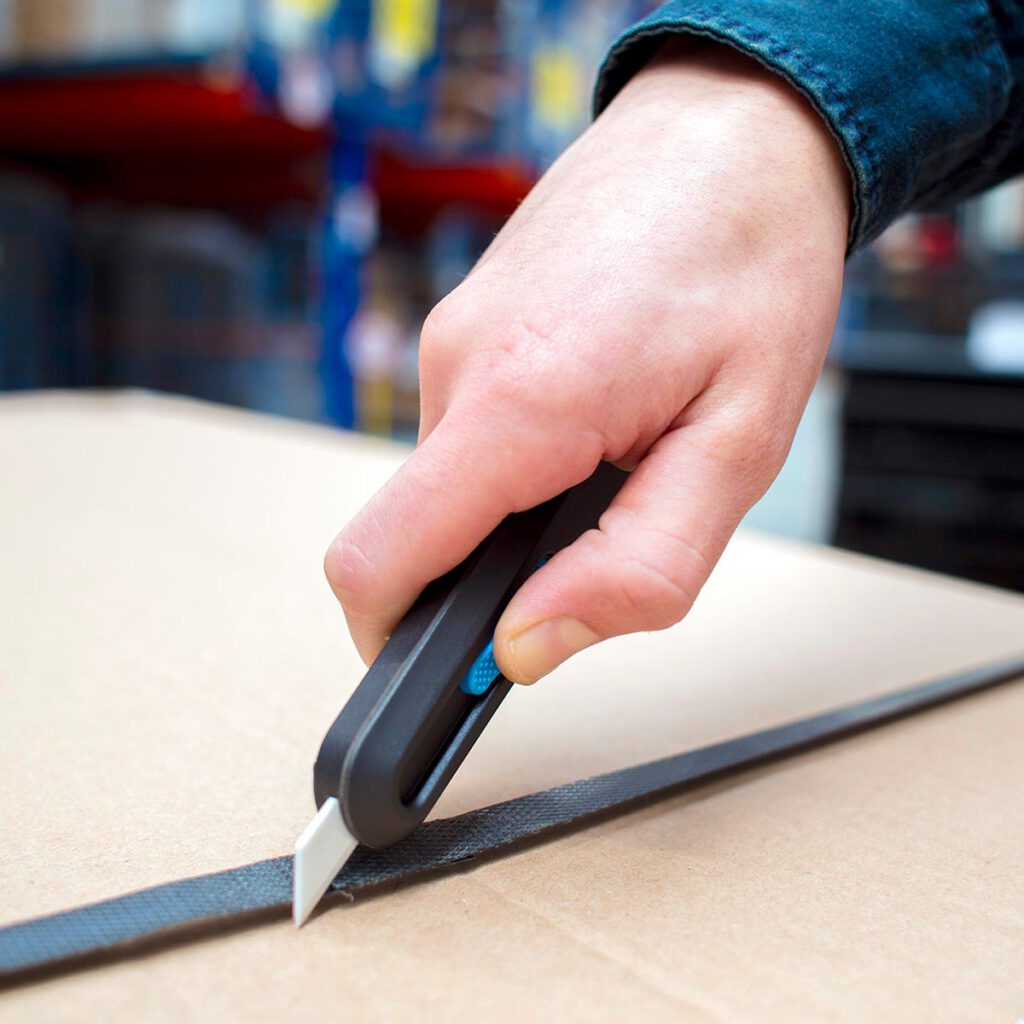 Blade Safety Reimagined
Safer than traditional knives. Over half the Fortune 1000 trust Slice® tools to reduce injuries and lower costs. Slice safety cutters offer an effective, durable, and finger-friendly® blade edge that is highly effective at preventing employee lacerations.
Solutions For Food Service
From NSF certified to metal detectable and stainless. We carry a wide variety of safety knives that are uniquely suited to food service packaging and splash zone areas.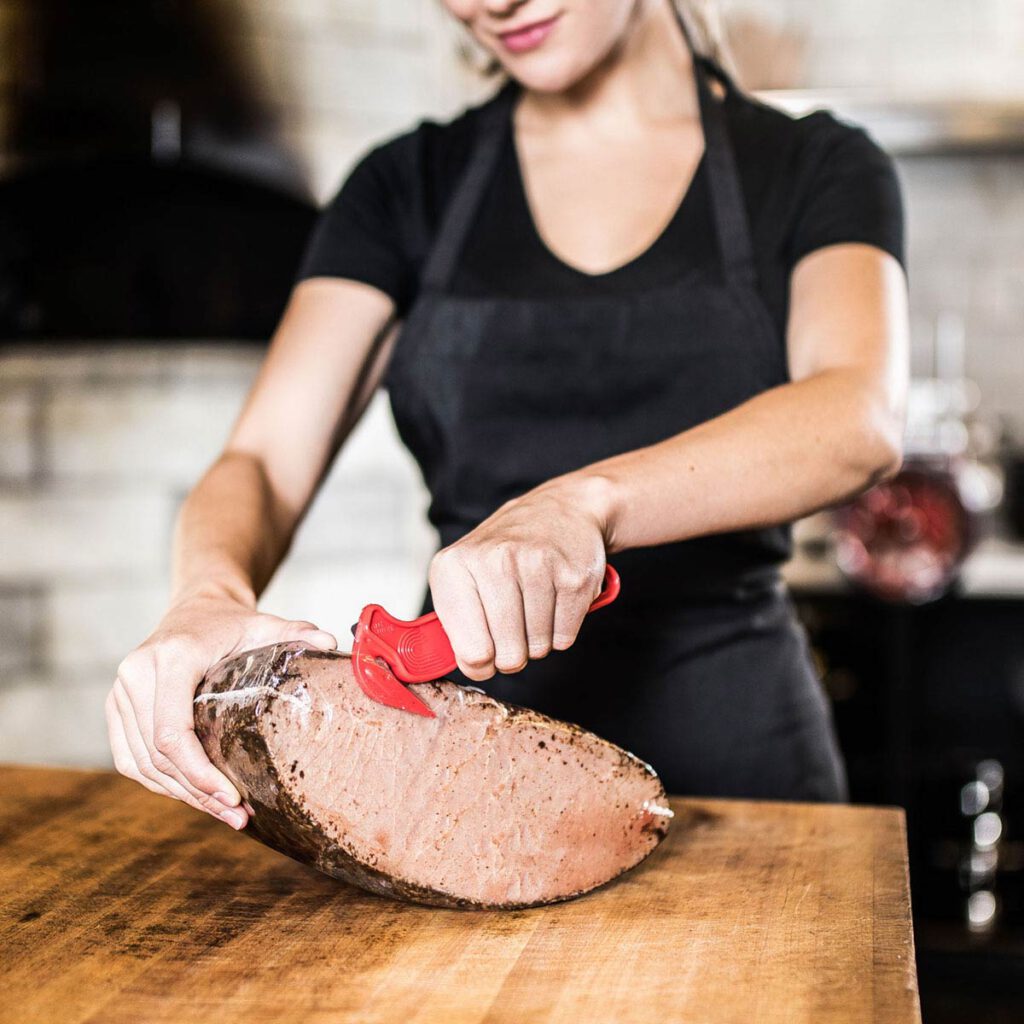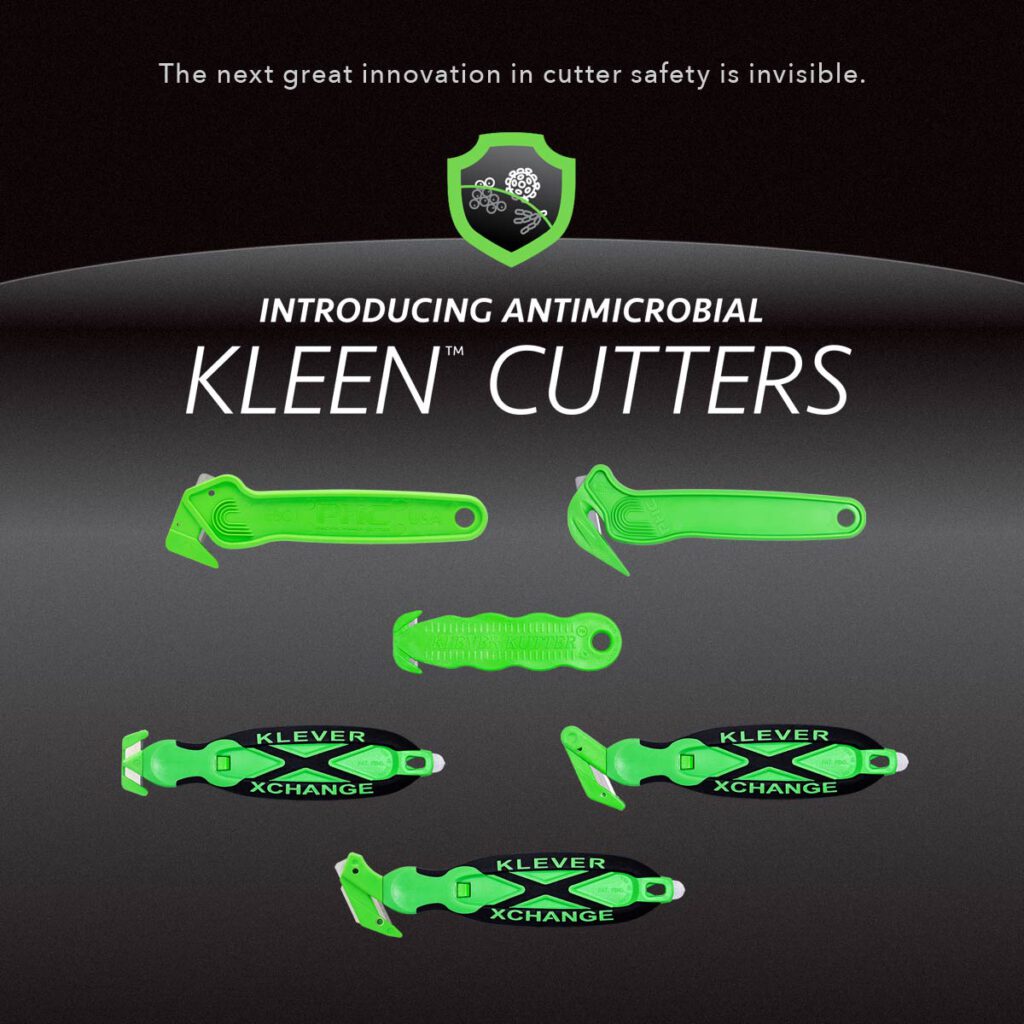 NEW! Antimicrobial Safety Knives
The next great innovation in safety knives is invisible. Our antimicrobial Kleen™ safety cutters utilize an antimicrobial material that inhibits the growth of bacteria that may affect this product.
NEW! Klever Stainless (KS Series) Safety Knives
Our KS Series safety cutters feature a 100% stainless steel handle and carriage, providing you with a durable safety cutting solution for any environment! Easy to clean. Can even be autoclaved. Great safety knives for use in food processing, pharmaceutical, medical, and many other industries.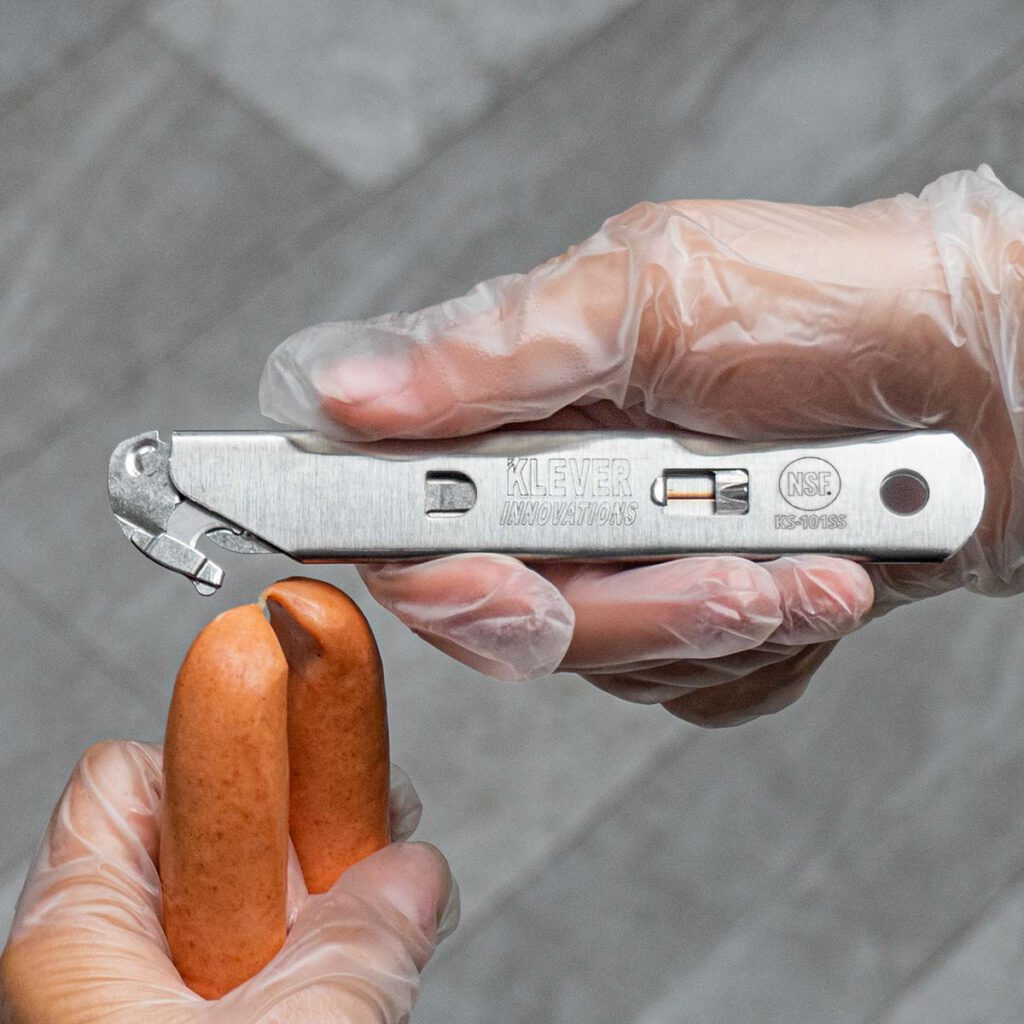 NEWS
BIG ARBEITSSCHUTZ AND SAFETY PRODUCTS GLOBAL (SPG) AGREE UPON STRATEGIC PARTNERSHIP FOR GERMANY AS OF APRIL 1, 2022

BIG Arbeitsschutz, based in Buchholz, and Safety Products Holdings GmbH, Hilden, agreed upon a strategic partnership starting on April 1, 2022. BIG has been the trusted supplier and expert of occupational safety for over 35 years. SPG's brand portfolio, including Slice, Klever, and Pacific Handy Cutter, offers the largest selection of safety cutter tools to ensure the correct tool is paired with the right job every time. This partnership aims to improve workplace safety throughout Germany.

Malte Kuhring, Managing Director BIG: "Safety knives are the perfect complement to our professional portfolio of PPE equipment. We are happy to partner with world leading brands to cover this important field in the future."

Andreas Kieper, Managing Director SPH GmbH: "Safety knives can make workplaces safer everywhere, in every industry. We are happy to partner with BIG and their professional team to show German customers how they can improve their workplace safety considerably and prevent lacerations.".


BIG UND SAFETY PRODUCTS GLOBAL (SPG) VERKÜNDEN EINE STRATEGISCHE PARTNERSCHAFT FÜR DEUTSCHLAND AB DEM 1. APRIL 2022

BIG Arbeitsschutz in Buchholtz und Safety Products Holdings in Hilden vereinbaren eine strategische Partnerschaft ab dem 1. April 2022. BIG ist seit über 35 Jahren Experte für Arbeitssicherheit und verlässlicher Lieferant namhafter Markenprodukte. Das Markenportfolio von SPG, darunter Slice, Klever und Pacific Handy Cutter, bietet die größte Auswahl an Sicherheitsmessern, um sicherzustellen, dass für jede Schneidaufgabe das passende Schneidwerkzeug zur Verfügung steht. Ziel dieser Partnerschaft ist es, die Arbeitssicherheit in ganz Deutschland nachhaltig zu verbessern.

Malte Kuhring, Geschäftsführer von BIG: "Sicherheitsmesser sind die perfekte Ergänzung für unser professionelles Programm von Arbeitsschutzprodukten. Wir freuen uns auf die Partnerschaft mit diesen weltweit führenden Marken, um diesen wichtigen Bereich künftig ebenfalls abdecken zu können."

Andreas Kieper, Geschäftsführer SPH GmbH: "Sicherheitsmesser können Arbeitsplätze überall sicherer machen, in jedem Unternehmen und jedem Wirtschaftszweig. Wir freuen uns auf die Partnerschaft mit BIG und dem professionellen BIG-Team, um deutschen Kunden zu zeigen, wie sich die Sicherheit am Arbeitsplatz deutlich erhöhen lässt und Schneidunfälle vermieden werden können."
DIFAC SAS and SAFETY PRODUCTS GLOBAL (SPG) agree upon strategic partnership for France as of May 11, 2022

DIFAC SAS, based in Entzheim, France, and Safety Products Holdings GmbH in Hilden, Germany, agree upon a strategic partnership for France starting on May 11, 2022.
For over 40 years, DIFAC has been a wholesaler and trusted supplier and expert for occupational safety. SPG offers a huge portfolio of safety knives and replacement blades, including their brands PACIFIC HANDY CUTTER, KLEVER and SLICE.
The partnership aims to improve workplace safety in France in offering the correct safety cutting tool for each cutting job.
André Mihaldinec, Managing Director DIFAC SA., and Andreas Kieper, Managing Director Safety Products Holdings GmbH, underline the huge and growing need for professional safe cutting tools in the market. DIFAC will reach out to customers in all industries and branches through their network of distributors.

DIFAC SAS et SAFETY PRODUCTS GLOBAL (SPG) conviennent d'un partenariat stratégique pour la France à partir du 11 mai 2022

DIFAC SAS, basée à Entzheim, France, et Safety Products Holdings GmbH à Hilden, Allemagne, conviennent d'un partenariat stratégique pour la France à partir du 11 mai 2022.
Alors que le grossiste DIFAC est un fournisseur de confiance et un expert en matière de sécurité au travail depuis plus de 40 ans, SPG propose un vaste portefeuille de couteaux de sécurité, notamment ses marques PACIFIC HANDY CUTTER, KLEVER et SLICE.
Ce partenariat vise à améliorer la sécurité au travail en France en proposant l'outil de coupe de sécurité adéquat pour chaque travail de coupe.
André Mihaldinec, directeur général de DIFAC SA, et Andreas Kieper, directeur général de Safety Products Holdings GmbH, soulignent le besoin énorme et croissant d'outils de coupe de sécurité professionnels sur le marché. DIFAC s'adressera aux clients de toutes les industries et branches par le biais de son réseau de distributeurs.
LEARN MORE
We're ready to match your needs with the safety cutting solution that will provide the best benefits, from savings to efficiency.
Andreas Kieper
DIRECTOR OF GLOBAL SALES
As the director of global sales for Safety Products Holdings, Andreas is passionate about connecting people to the right safety cutting solution for their unique needs. His 30+ years in sales and business development provides a wealth of knowledge about safety knives, the European marketplace, and growing and developing products in international markets. Andreas is based in Germany.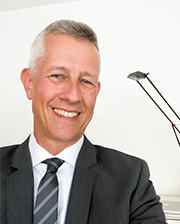 Bryan Mason
INTERNATIONAL SALES MANAGER
Bryan helps customers find their ideal cutting solution. With his vast knowledge of safety knives and his years of experience in international sales, he serves customers in the United Kingdom, Ireland, Scandinavia and Commonwealth countries. Bryan is based in the U.K.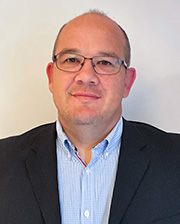 Marcus Hahn
SENIOR MANAGER
As a Senior Manager, Marcus has vast experience in purchasing, supply chain and logistics. He is able to further strengthen the international sales team in Germany and improve services for our global customers. Marcus is based in Germany.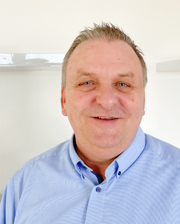 Nino Pöstgens
SALES MANAGER D/A/CH
Nino supports customers mainly in German-speaking countries. Nino is a safer cutting consultant and sales professional with extensive experience in safer cutting solutions and consumer products. Nino is based in Germany.